Phrozen's printers empower makers to produce 3D models up to
400% faster than traditional printing devices, creating the most stunning details while being extremely budget-friendly.
Amazing Details
Prints at 35µm

Print Volume: L 13 x 7 x 13 cm

​

Ultra-high-definition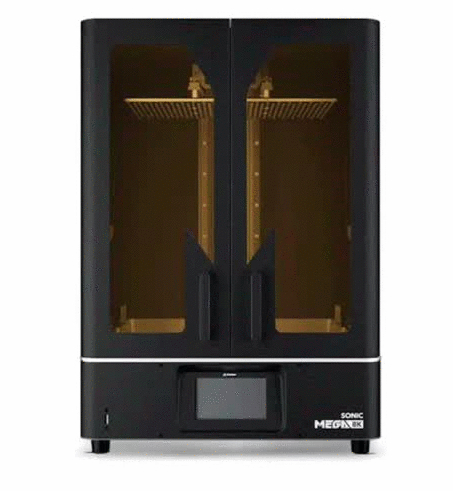 Largest Build Platform
Prints at 43 µm

Printing Volume:

33 x 18.5 x 40 cm (H)

Prints with 8K Quality

The Ultimate Resolution
Amazing Details
Prints at 22µm

Print Volume: L 13 x 7 x 13 cm

7.1'' Mono LCD

Dual Linear Rails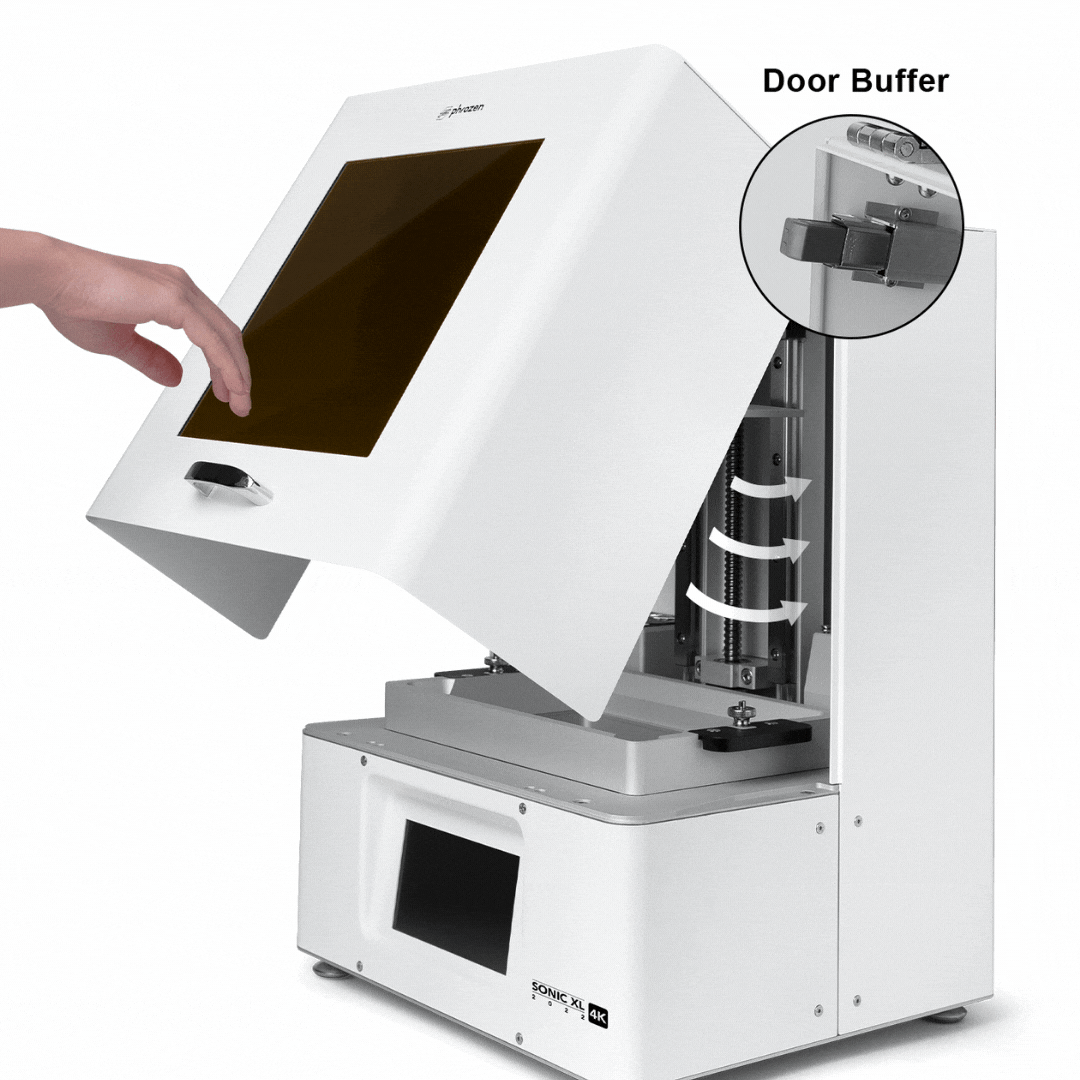 Dental Production
Adjustable light intensity to boost print efficiency.

Add-on heater for high-quality, stable 3D prints.

No need to print from scratch after a power outage.

Equipped with an air purifier to clear up resin fumes.

Specialised door buffer to increase printer lifespan.
The 3D Printers for all makers
Prints at 52µm

Print Volume: 20 x 12.5 x 22cm

Larger builds with extremely high-resolution
Accessories & Parts
Resin Material
High detail prints
Density: 1.1 g / cm3
Viscosity: 150 cps
Tensile Strength (Break): 2 Mpa
Elongation: 7 %
I-ZOD Impact Strength: 6.78 KJ/m2
Surface Hardness, Shore D: 77 Shore D
Water Contact Angle: 35 degree
Water-Washable
Weight: Rapid Black 1KG per bottle
XY Resolution: 30 µm
Recommended Layer Height: 30-100 um
Ways to Rinse: Clean with water & spray with air gun.
Viscosity: 120 cps
Proportion: 1.05
Tg:80 °C
Elongation: 18 %
Break Value: 15 MPa
Surface Hardness: Shore 76D
I-Zod Impact:1.3 KJ/m2
High Temp
Viscosity: 119 cps
Proportion: 1.1
Tg: 97 °C
Elongation: 4 %
Break Value: 30 MPa
Surface Hardness: Shore 81D
I-Zod Impact: 2.68 KJ/m2
Weight: 1KG per bottle
XY Resolution: 0.047 mm
Layer Height / Parameter: 12 sec @ 50 um
The 3D Printers for all makers
Weight: 500g per bottle
XY Resolution: 50 µm
Recommended Layer Height: 30-100 um
Way to Rinse: Clean with alcohol spray with an air gun
Abs-Like
Viscosity: 77 cps
Proportion: 1.1
Tg: 70 °C
Elongation: 2 %
Break Value: 12 MPa
Surface Hardness: Shore 79D
I-Zod Impact: 2.32 KJ/m2
Volume: 500g per bottle
XY Planar Resolution: 0.050 mm
Z Resolution (Layer Height): 30-100um
Tough
Viscosity: 742 cps
Proportion: 1.1
Tg: 73 °C
Elongation: 130%
Break Value: 19 MPa
Hardness: Shore 68 D
I-Zod Impact: 23.79 KJ/m2
XY Resolution: 0.047 mm
Layer Height / Parameter: 10 sec @ 50 um, Delay 3
Model Gray
XY Resolution: 30 µm
Recommended Layer Height: 30-100 um
Ways to Rinse: Clean with water & spray with air gun.
Viscosity: 125 cps
Proportion: 1.05
Tg:60 °C
Elongation: 24 %
Break Value: 12 MPa
Surface Hardness: Shore 77D
I-Zod Impact:3.04 KJ/m2
Abs-Like
Viscosity: 77 cps
Proportion: 1.1
Tg: 70 °C
Elongation: 2 %
Break Value: 12 MPa
Surface Hardness: Shore 79D
I-Zod Impact: 2.32 KJ/m2
Volume: 500g per bottle
XY Planar Resolution: 0.050 mm
Z Resolution (Layer Height): 30-100um